THE PERKS OF BEING A MEMBER
Turn your visits into rewards. Enjoy the benefits by becoming our members.
Earn welcome rewards after your first register as a Perks member
Earn Point for Every Spent
Earn points for every you spend, no matter what you buy. And those points will quickly add up to Rewards you can redeem.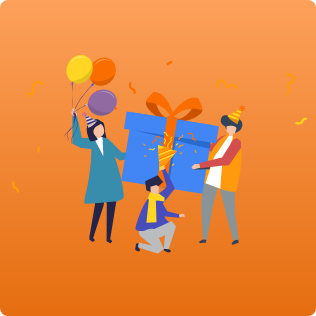 Celebrate your special day with a treat just for members
Get point by referring your friends
OUR PRODUCT ARE SOME OF THE MOST EXCITING IN THE WORLD
As a member you'll get the privilege to redeem these exclusive rewards.
4 EASY WAYS TO EARN POINTS BY REFERRING YOUR FRIENDS
JOIN AS A MEMBER
Apply to become a member - it's quick, free and easy.
BRING YOUR FRIENDS
Refer your friends through various social media platform and invite them to become a member.
GET YOUR POINTS
For every friend you referred, we will reward you with points to spend on rewards
REDEEM YOUR EXCLUSIVE REWARDS
Every point gets you closer to the next loyalty level and amazing money-can't-buy perks!